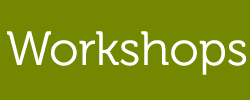 Social Media Basics for Entrepreneurs
Wednesday, April 9, 2014
6 – 8pm
Mercy Corps NW
43 SW Naito Parkway
Portland, Oregon 97201
WordPress Basics for Business
Wednesday, January 29, 2014
6 – 8pm
Mercy Corps NW
43 SW Naito Parkway
Portland, Oregon 97201
Small Business Marketing Workshop 
Portland State University
April 12, 2013
Understanding WordPress Workshop
April 17, 2013
Mercy Corps NW
43 SW Naito Parkway
Portland, Oregon 97201
Register online
Work/Life Balance Workshop
June 26, 2013
Mercy Corps NW
Twitter Basics for Business
Cost: $75
New to Twitter and not quite sure how to get started using it for business? Whether you are a freelance consultant or the owner or communications advisor for a large corporation, this workshop is for you. We'll cover the basics of setting up your Twitter profile for maximum return, how to find and attract appropriate followers, and the basics of engaging with your Twitter audience. You'll walk away with a list of top do's and don'ts of using Twitter for business, a list of common third party apps to help you manage your social media efforts more efficiently, and list of common Twitter acronyms to keep you in-the-know.
Effective Twitter Strategies Workshop
Cost: $75
Twitter can be an extremely effective marketing tool for small businesses and large corporations alike. This workshop is perfect for those who have been using Twitter and understand the basics (see Twitter Basics for Business workshop if you are just getting started). We'll be jumping right into ideas for creatively engaging your audience on Twitter through Twitter parties, giveaways, coupons and more. You'll learn how to integrate Twitter into your overall PR and marketing efforts to create a cohesive, powerful campaign that helps build and enrich your audience.
Using Facebook for Business
Cost: $75
Regardless of your business industry, chances are, your audience is already on Facebook. In this workshop, we'll cover the basics of setting up a Facebook business page, and then delve into communication strategies for effectively engaging your Facebook audience. From tips for daily postings to basic static FBML set-up instructions, you'll learn ways of maximizing your business brand on Facebook in ways that get noticed and help boost your business.
Read more about our Building Buzz workshops here
Read more about our Business workshops here
Elements of a Successful Social Media Campaign
Cost: $75
More info coming soon
Other Urban Bliss Workshops by Marlynn Jayme Schotland include:
Make Time Work for YOU
Social Media 201 Workshop
Social Media 101 Worshop
Building Buzz: Crisis Communications
Building Buzz: Building Your Online Brand
Building Buzz: Event Promotions & Community Outreach
Building Buzz: The Press Kit & The Pitch
Building Buzz: Getting Your Business Ready to Build Buzz
Creating Your Annual Communications Plan